I'm a dietitian, Olympic Trials marathoner, body and cultural diversity advocate.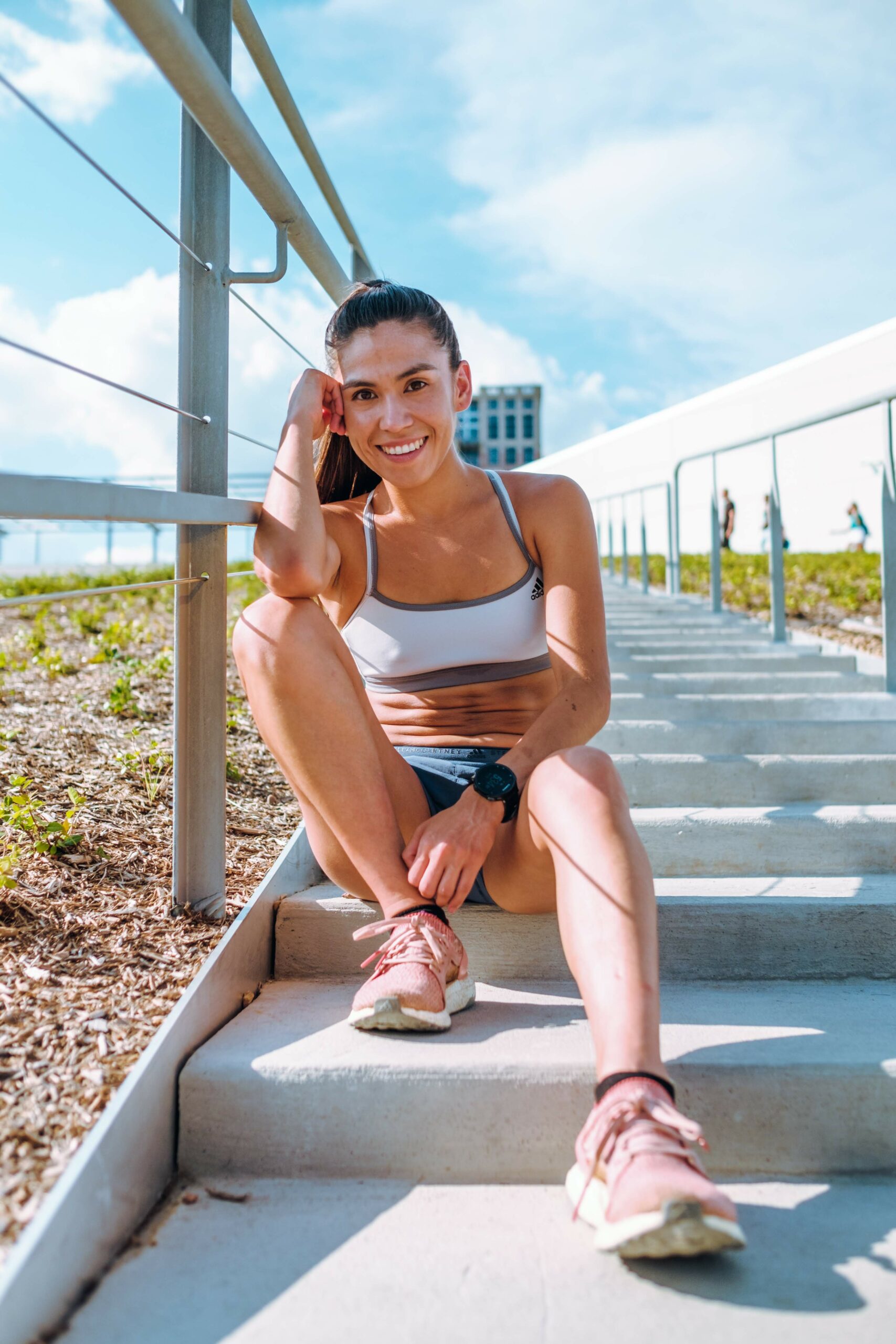 Fueled for More
My journey to wellness came after battling an eating disorder as a student-athlete during my collegiate years. I was pursuing a degree in nutrition at the University of Houston, yet I was secretly unhealthy physically, mentally, and emotionally. My competitive nature and the pressure to perform as a runner lead me to develop restrictive eating habits, anorexia, and engaging in excessive exercise. It wasn't until I sought help from a dietitian that my unhealthy obsession with nutrition could begin to heal.
That experience was the catalyst that set me on the path of intuitive eating and developing a healthy relationship with food and exercise. Now my story is what fuels my mission to remove the limiting beliefs and unproductive habits that men and women create around diets, exercise, body image, and worthiness.
Instead of trying to figure out how to fuel your body own without the constant dieting and not reaching your goal you can start crushing your training check out, Fuel for More, my signature 1:1 nutrition program to get to your next PR and feel stronger in your body in no time.
The Fuel for More is is my 1:1 three to a six-month nutrition program that helps runners learn how to fuel their bodies without diets and reach their potential. Working with a dietitian who also understands the demands of training or the hunger that comes with intense or longer runs can help you become a more energized, stronger, and more confident runner.
The Healthy Shine was created to help goal-oriented runners discover ways to live a healthy lifestyle that is sustainable and enjoyable.
As a collegiate runner, I spent so much energy and time trying to figure out what and how much to eat in pursuit of becoming the best runner I could be. I ended up receiving help from a dietitian who helped me navigate my nutrition and made it possible for me to regain confidence in my body,  run my best, and live my best life. My dietitian was there for me when I needed guidance, and now I am here to be that support for others that need to know that there is a better way to feel, eat, and show up for your life.
I INVITE YOU TO SHOW UP FOR YOURSELF, BE HEALTHY, AND SHINE!
Learn more about my 1:1 nutrition coaching program, Fuel for More.
Listen and read about some of the tips, advice, and lived experiences I've shared over the years as a runner and dietitian.